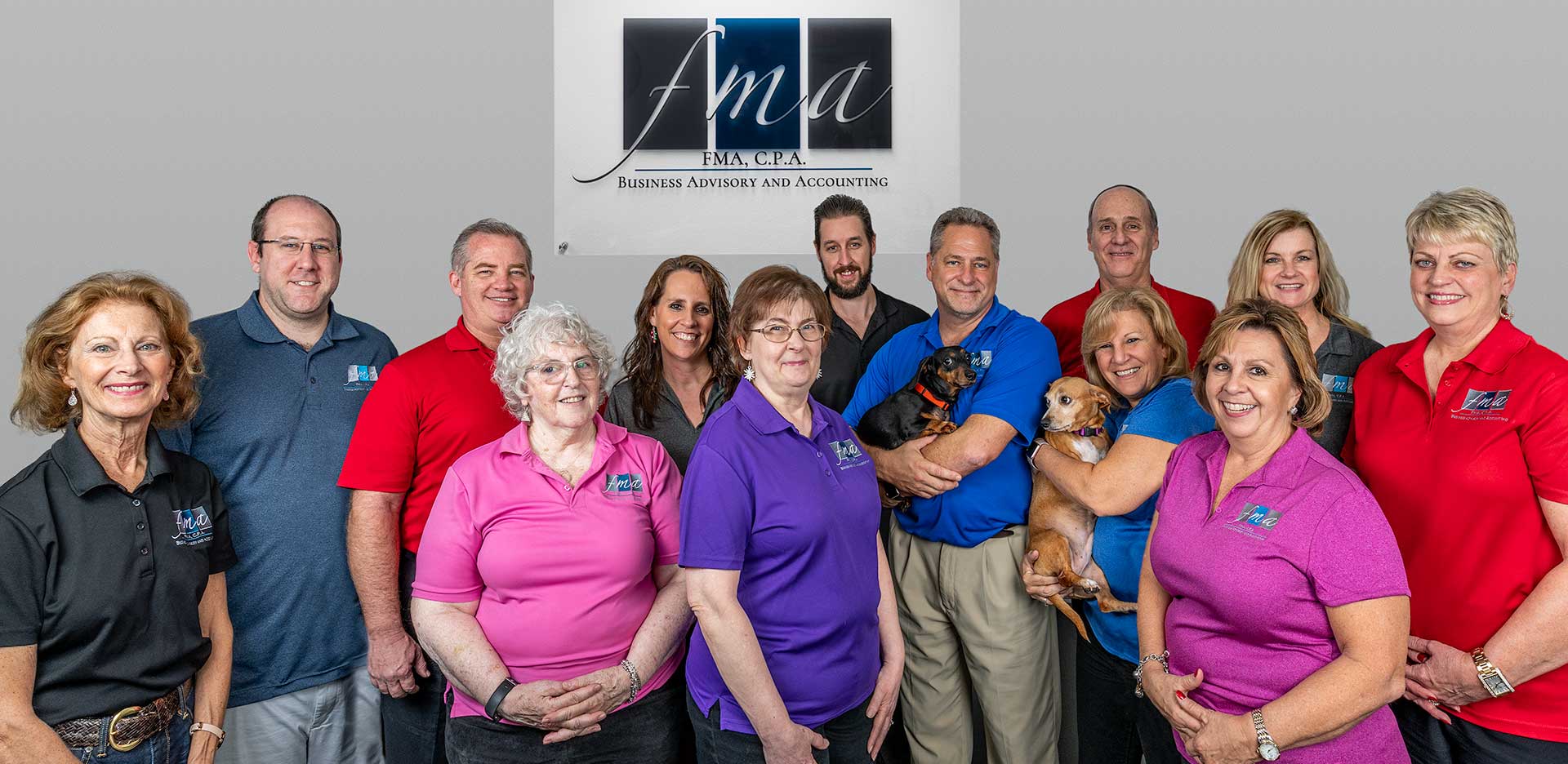 Tax Professionals.
FMA, C.P.A.'s team of seasoned tax professionals and accountants work as a team to ensure that you are the most tax efficient by using all of the available deductions and credits afforded your business. We teach you best practices to capture and document business expenses, plan for your income and tax payments and help you identify and use your financial tools to make sound decisions.
More Than Tax Preparers
It is important to choose an accountant who is more than just a tax preparer but one that is a tax planner. At FMA, C.P.A., we take the time to understand your business and your goals and develop tax-efficient strategies to achieve those goals.
What We Can Do For You?
We provide a wide range of services to businesses in a variety of industries, including:
Tax efficiency planning using advanced tax strategies
Estate Planning
General ledger review
Financial statement preparation
Bookkeeping (Monthly, quarterly, or annual)
Accounting system setup and support
Expense review and management
Payroll processing
Cash flow budgeting and forecasting
So, don't wait. Schedule a free strategy session and start preparing for your future.
Book a Free Financial Strategy Session
If you have any questions or would like to talk with someone before booking your strategy session, please contact us by phone or email.
We look forward to hearing from you.
[contact-form-7 id="1433″ title="Contact form 1″]
CALL US
727-530-0036
info@fma-cpa.websitepro.hosting
VISIT US
2641 McCormick Dr. – Suite 103
Clearwater, FL 33759
OPEN HOURS
M-F: 9am – 5pm
LUTZ OFFICE
19337 Shumard Oak Dr., Suite 102
Land O'Lakes, FL 34638 727-530-0036
By Appointment Only