Our 4-Point Strategy Maximizes Your Profits
Aligns Your Tax Strategies With Your Goals & Helps Realize Greater Return on the Investment in Your Business
Our Clients See Us As An investment, Not As An Expense.
CPA Firm – Business Advisers – Clearwater, Largo, Dunedin, Oldsmar
Any C.P.A. firm can record history.
Our firm will help you build a future.
We are Your Trusted Advisor
Our proactive methods and tax experience help our clients build wealth and create value for the businesses they own.
We help them get organized and and become more efficient in the way they manage the financial aspects of their business.
This ultimately leads to realizing a higher rate of return on the investment they've made in their businesses.
We Are Tax Planners,
Not Just Tax Preparers.
Optimize Your Business
Our mission is to help clients maintain financial viability in the present, while taking a proactive approach to achieving future goals.
Since 1989 our clients have benefited from expertise ranging from basic tax management and accounting services to more in-depth services such as financial statement preparation and review, and tax planning and advisory services.
With the changes due to the recent tax reform, you need a tax planner to ensure you are getting the most value from the relationship with your accountant.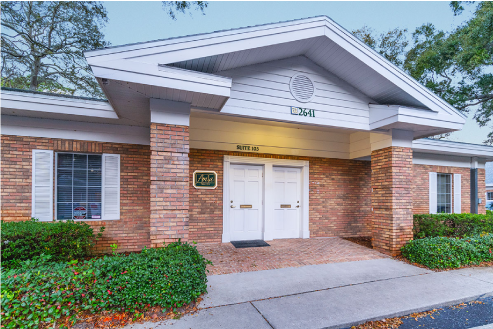 Help Yourself
Resources & Tax Tools
From informative guides to tax tools, we give you information that can help you see where you could be leaving money on the table.
Also, be sure to take us up on our free strategy session, where we review your business and your individual goals, then help show you how you can be proactive to keep more of your money.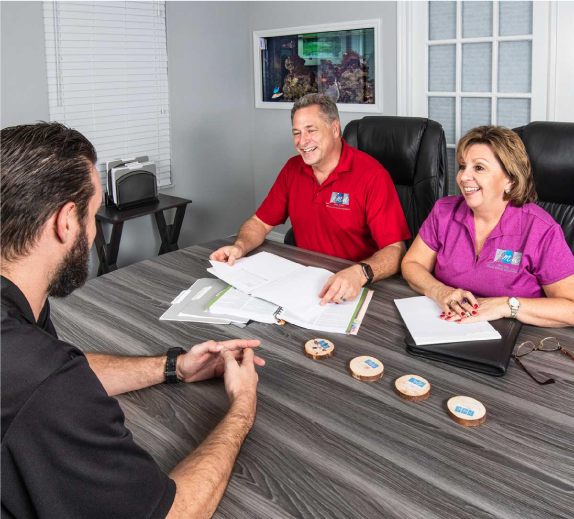 Our Specialties
We Know Business.
Get In Touch For a Free Strategy Session.
BUSINESS ADVISORY
BUSINESS AND INDIVIDUAL TAX & ACCOUNTING
BUSINESS EXPENSE REVIEW & ANALYSIS
TAX EFFICIENCY PLANNING USING ADVANCED TAX STRATEGIES
BUSINESS SUCCESSION/EXIT PLANNING
BUSINESS EXPENSE RECORDKEEPING & REPORTING
RENTAL PROPERTY ANALYSIS
CASH FLOW PLANNING USING YOUR COMPANY
OWNER COMPENSATION PLANNING
Services
What We Can Do For You
Business Advisory and Accounting Partners, also known as FMA, C.P.A., provides a wide range of services to businesses and individuals including business advisory, tax, and accounting services in Clearwater, Largo, Dunedin, Oldsmar, St. Petersburg, Lutz, Land O' Lakes and the entire Tampa Bay Area.
At Business Advisory and Accounting Partners, we strive to meet your specific needs in planning for the future and achieving your professional and personal goals to help you achieve a higher, post-tax net worth.
Business Advisory
Tailored to help become compliant, tax efficient, organized and strategically aligned with your goals.
Tax & Accounting
Extensive tax & accounting experience servicing a wide range of businesses & individuals needs.
From Our Managing Partner
Make Your Own Opportunities
Any C.P.A. firm can record history. Our firm will help you build a future.
Trusting your business or personal tax planning with the right team can be challenging. At Business Advisory and Accounting Partners, we invite you to get to know us and give us the opportunity to get to know your business – so we can see if we're a good fit for a rewarding, long-term professional relationship. From basic compliance tasks, to business advisory services, to advanced tax planning, to business exit planning, we learn about your company so we can help you reach your goals, keep more of what you earn, and help you get the rate of return you deserve on the investment in your business.
Our Clients Stay Clients
TESTIMONIALS
I met Mark through a mutual business contact when I was looking for some additional services in accounting and tax/business advisory. I was very impressed by the approach he and his team took in the presentation and contract proposal. I hired Mark and his firm shortly thereafter and they have done absolutely amazing work for my company, Avenida Suites, and me. I would highly recommend their entire package of services to any small and midsize company that needs some extra eyes on financials, tax planning strategy, and of course tax preparation.
Mark and his accounting and business consulting teams have become an indispensable strategic partner in our practice. Even after having a successful 23 years in business, Mark and his team found numerous ways to help us save significant costs in our operating expenses, help manage personnel, focus our expansion and financing options.
They go far beyond what we have experienced with even very good accounting firms. I would recommend Mark and his team to any business or medical practice large or small. They are first rate.
My small business was growing and facing new opportunities and challenges. Although experienced in the business world I "didn't know what I didn't know", so I reached out to see if FMA C.P.A. could help me see my business options more clearly. Mark Martukovich, Derrick Cox, and Rose Martukovich have truly made a difference for BankSmart in the last year. They helped BankSmart see the opportunities more clearly and take advantage of them, they cleaned up the mess the previous "tax guy" created during my first seven years of business, they helped me streamline some of my previous bookkeeping headaches and they help me keep my books in order on an ongoing basis. I would recommend the FMA C.P.A. team to any small business looking for opportunities to reach the next level of success.
2641 McCormick Dr. - Suite 103.
Clearwater, FL 33759
727-416-2767
info@busadvisory.com