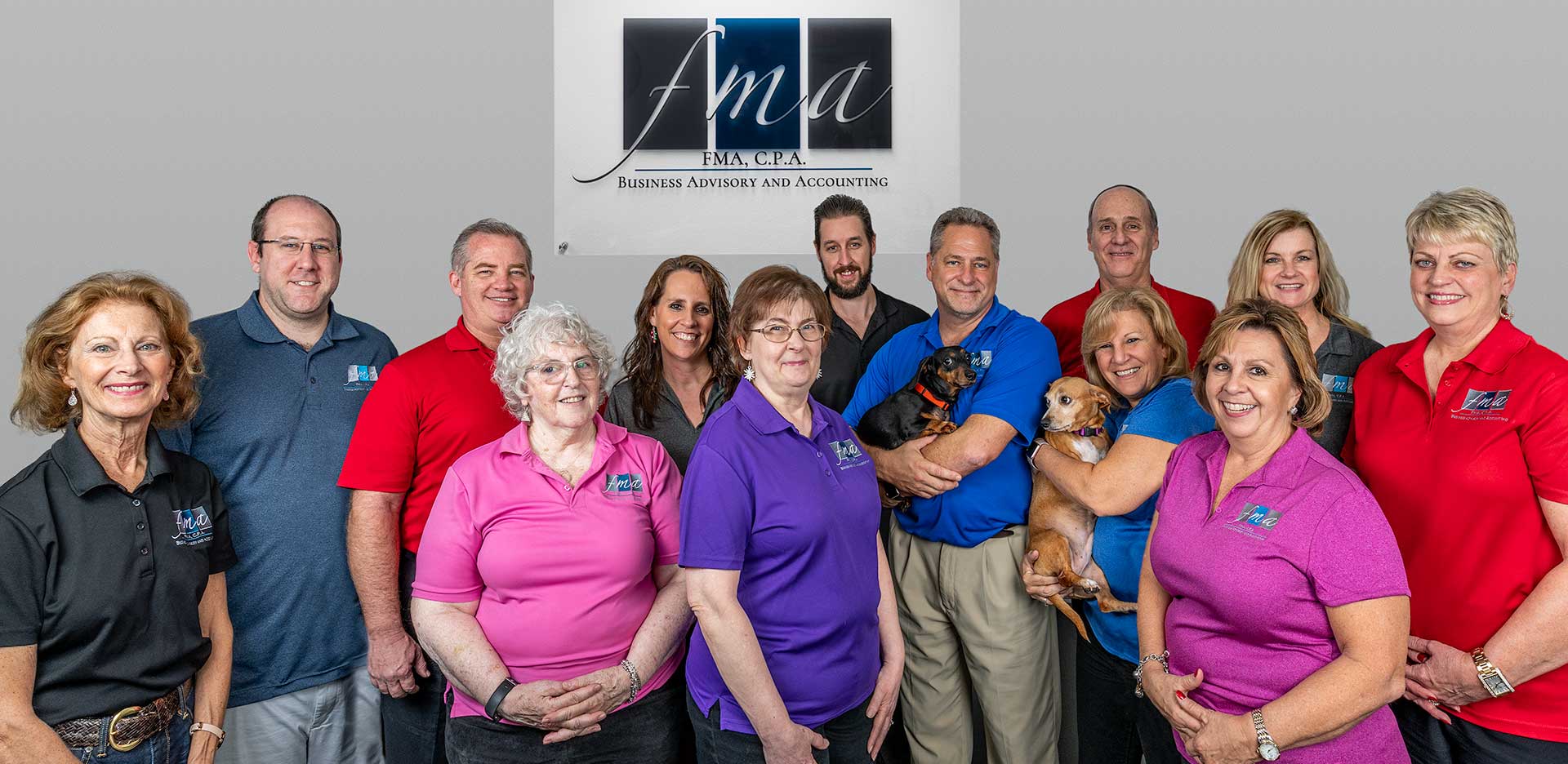 We are Your Trusted Advisor
Our proactive methods and tax experience help our clients build wealth and create value for the businesses they own. We help them get organized and become more efficient in the way they manage the financial aspects of their business.
This ultimately leads to realizing a higher rate of return on the investment they've made in their businesses.
Our mission is to help clients maintain financial viability in the present, while taking a proactive approach to achieving future goals.
Customized Solutions
At FMA, C.P.A., we strive to meet your specific needs in planning for the future and achieving your goals to help you achieve a higher, post-tax net worth. We do this with a customized approach that will fit your specific situation and help you achieve your goals.
We want to help you optimize your business.
What We Can Do For You?
We provide a wide range of services to businesses in a variety of industries, including:
Business advisory
Business and individual tax & accounting
Business expense review & analysis
Tax efficiency planning using advanced tax strategies
Business succession/exit planning
Business expense recordkeeping & reporting
Rental property analysis
Cash flow planning using your company
Owner compensation planning
So, don't wait. Schedule a free strategy session and start preparing for your future.
Book a Free Financial Strategy Session
If you have any questions or would like to talk with someone before booking your strategy session, please contact us by phone or email.
We look forward to hearing from you.
[contact-form-7 id="1433″ title="Contact form 1″]
CALL US
727-530-0036
info@fma-cpa.websitepro.hosting
VISIT US
2641 McCormick Dr. – Suite 103
Clearwater, FL 33759
OPEN HOURS
M-F: 9am – 5pm
LUTZ OFFICE
19337 Shumard Oak Dr., Suite 102
Land O'Lakes, FL 34638 727-530-0036
By Appointment Only